Single Cake Stand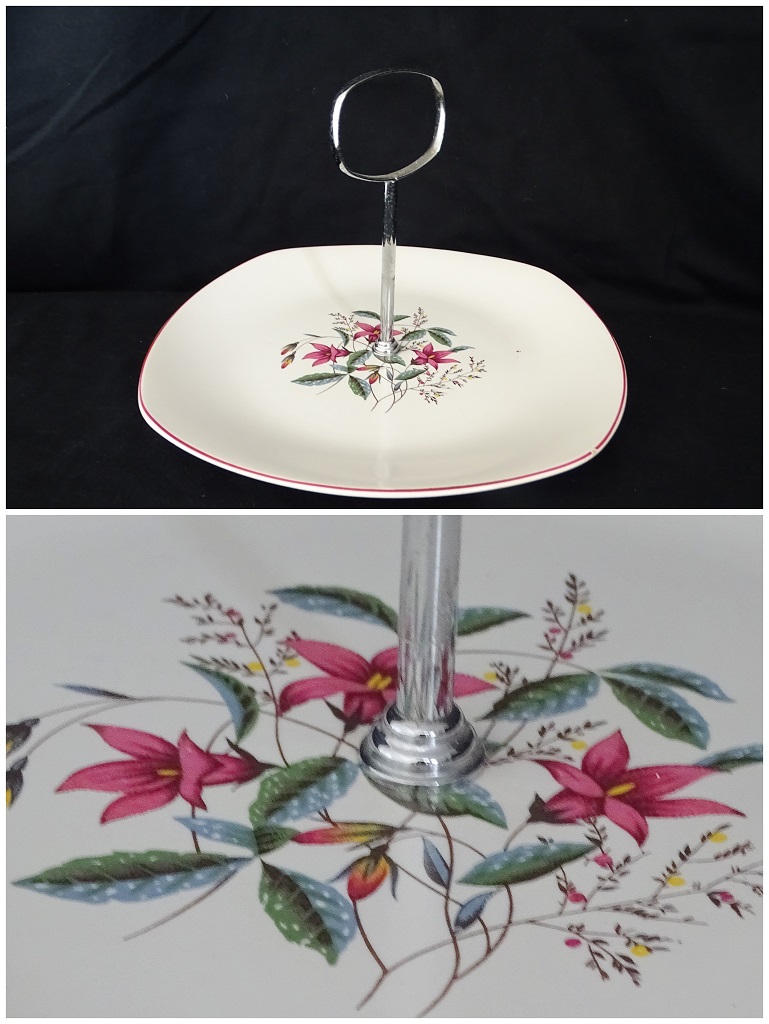 £ 5.00
Single vintage cake stand with detachable handle. Pink flower and leaves design.
There is a small mark, seen in picture on the coloured rim.
Price includes p&p in the UK
Wade Divided Serving Plate
£ 5.00
Wade Ivory serving plate for nibbles and with a handle. It has stylised flowers in blue orange and yellow with green flowers and a brown band running around the edge. It is numbered on the back. Made in the 1930s and 40s. Ideal for the collector.
Please note - there is one hairline crack as shown on the picture and wear on some of the flowers.
Price includes p&p in the UK
Green Triangular Dish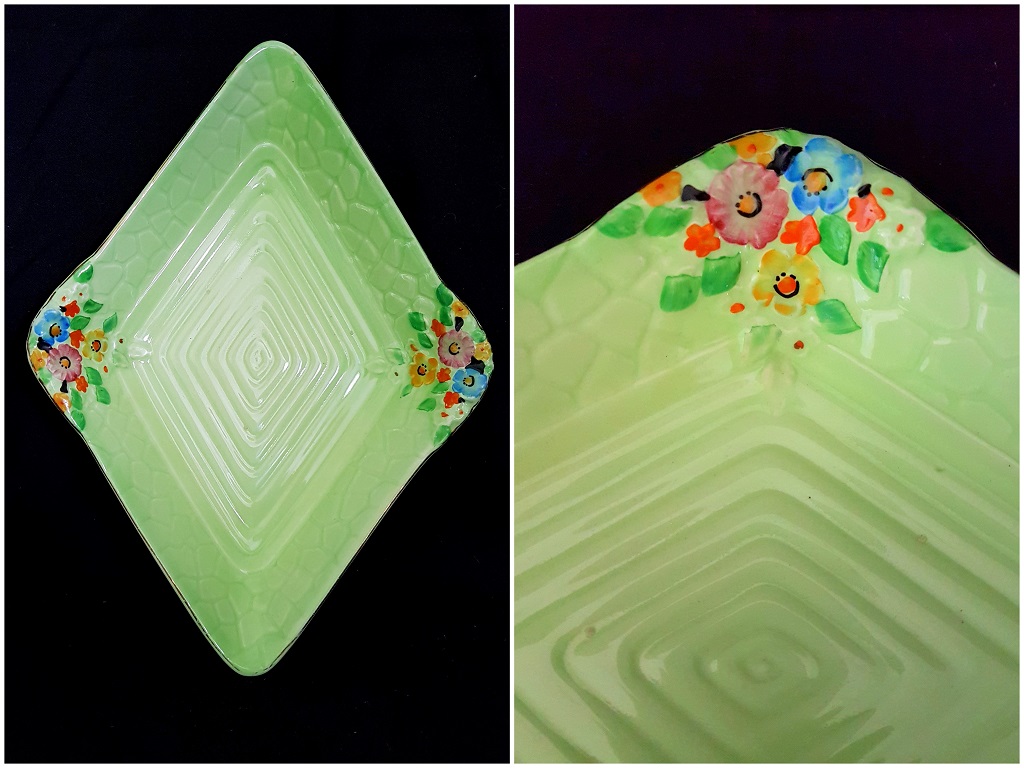 £ 5.00